This year's Academy Awards did not disappoint in the beauty arena. We had the usual "Good, bad and 'What the Hell'" but everyone made an effort which is what keeps things interesting.
I was going to list everything we saw on this year's red carpet, including the blunders and worst looks, but I decided to focus on the positive. Below, my top favorites and how to achieve their look: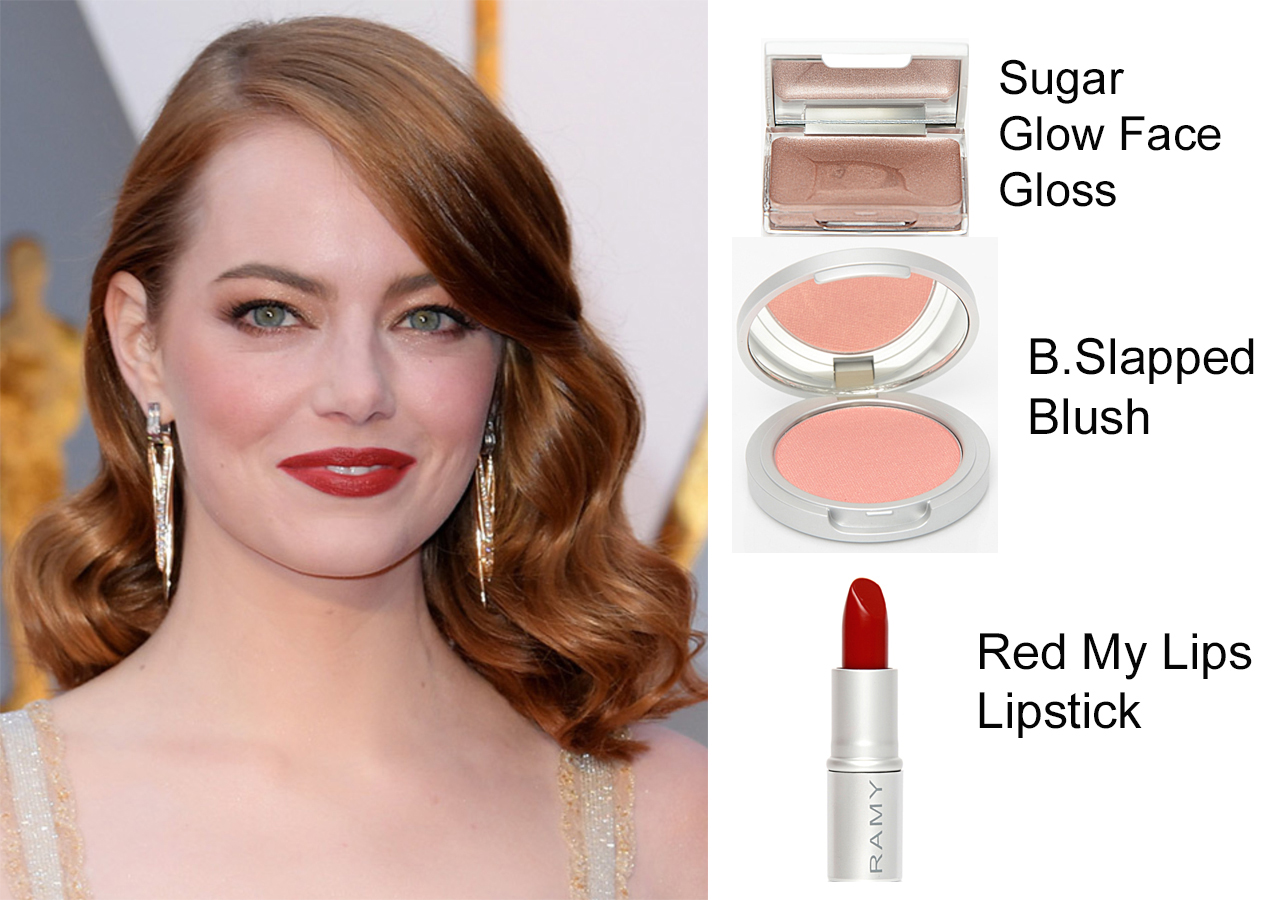 Emma Stone: A winner for Best Actress as well as on the red carpet! Emma's hair and makeup are flawless.Her makeup is classic Hollywood Glamour, clean and sleek so that your notice her, not her makeup. The bold lip makes her look striking and it's perfect paired with soft eye and cheek colors.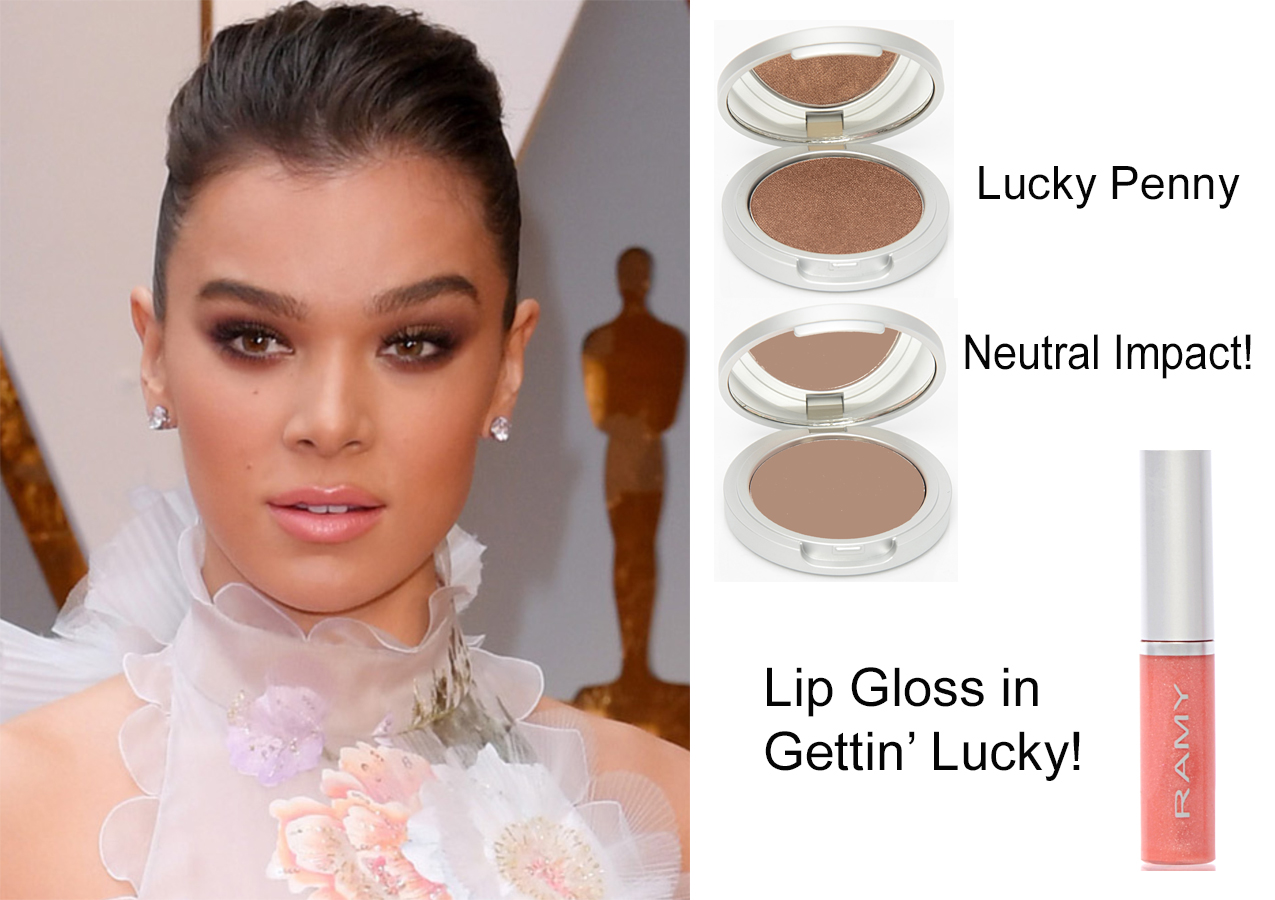 Best of the night: Hailee Steinfeld. Hailee wins for Best Makeup. She never looked better. The neutral smokey eye make her eyes look big and the soft, ethereal colors are stunning. This is youthful movie star at its best.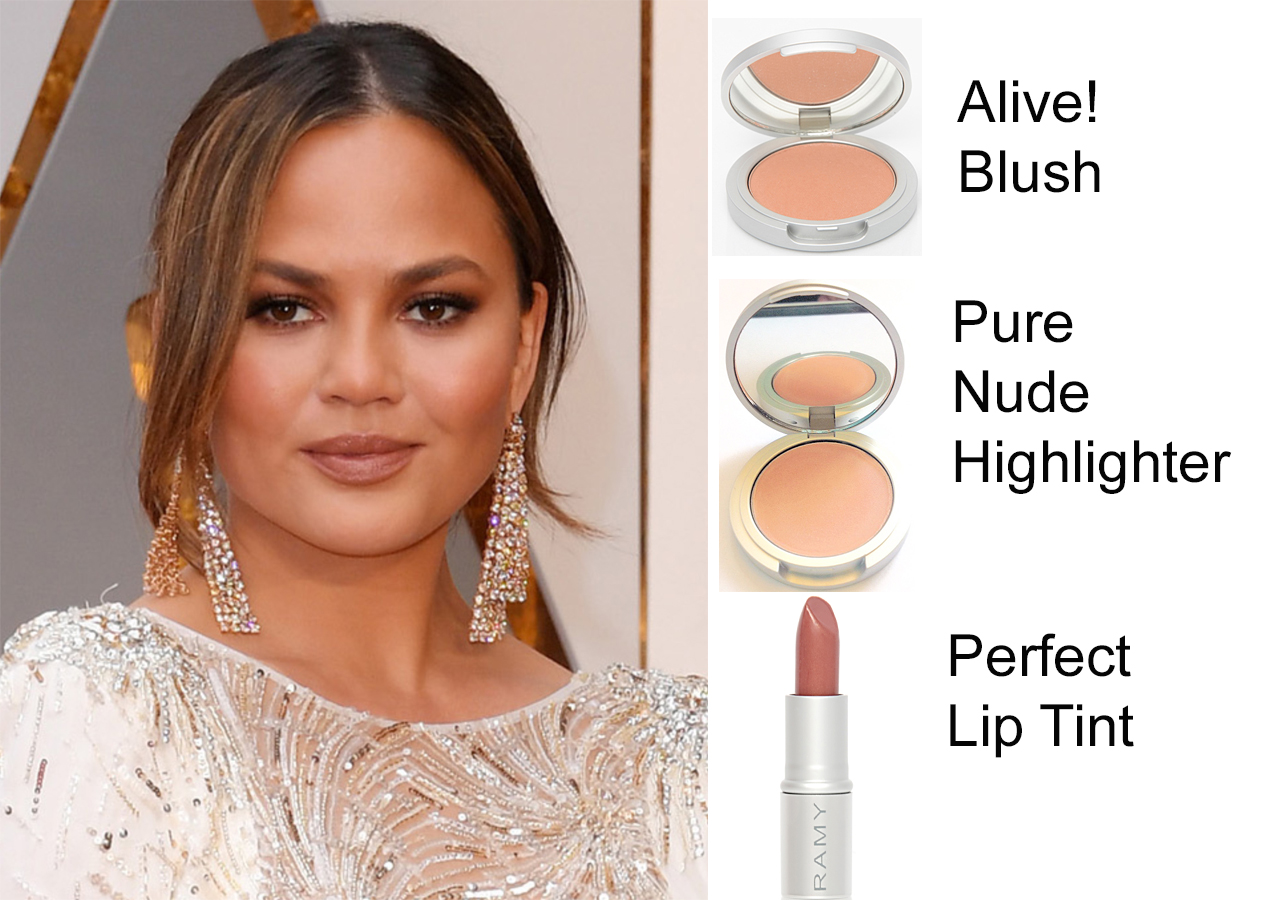 Chrissie Teigan looked great and demonstrates how neutrals and nudes should be worn. This is a timeless palette and it's never boring.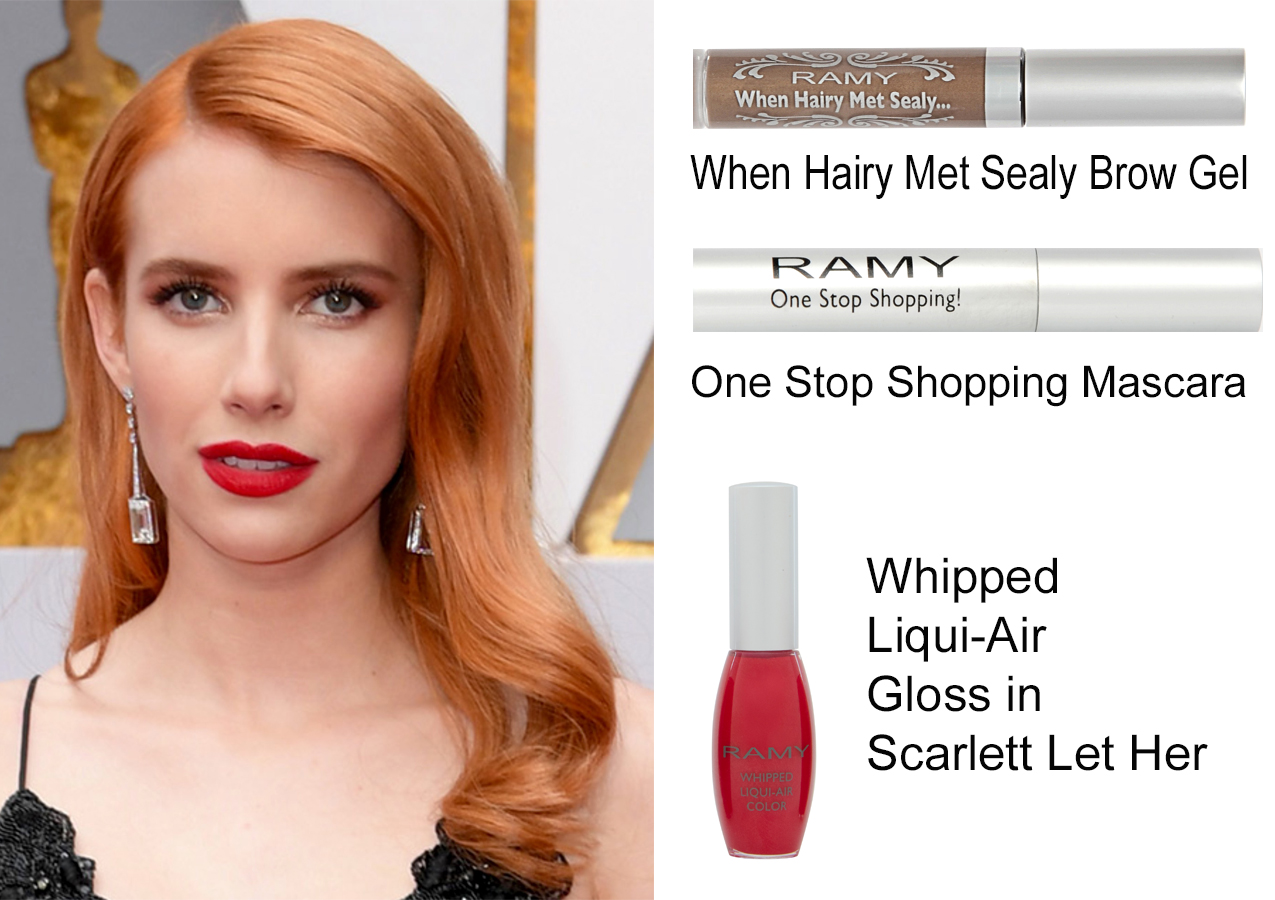 Emma Roberts wins the Jessica Rabbit Award for the night. I love her as a redhead and the makeup is reminiscient of old Hollywood Glamour done right. She's never looked better.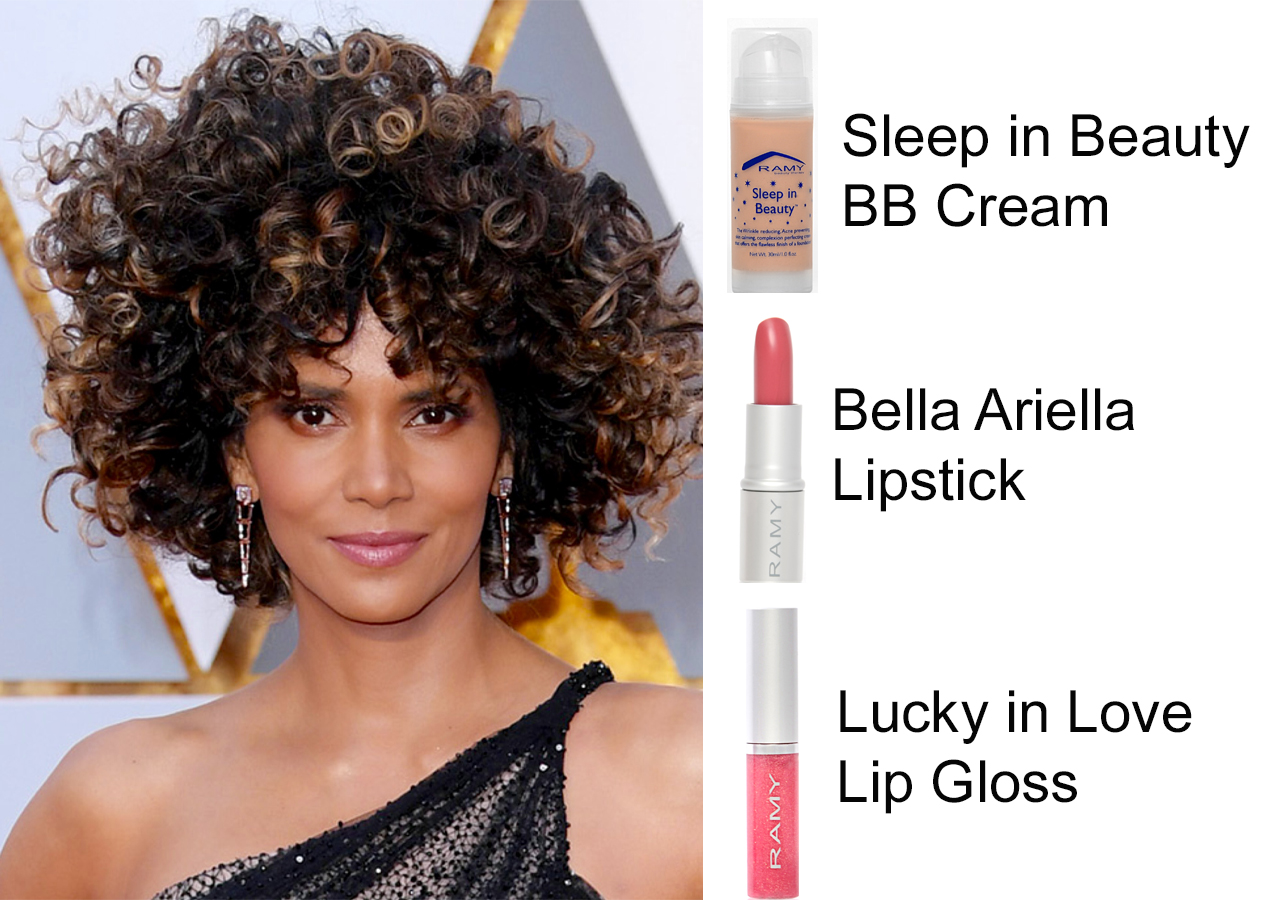 Halle Berry: I have to admit that when I first saw Halle Berry on the red carpet I initially thought her hair looked ridiculous. Then it started to grow on me. She's so beautiful that she pulls it off. I think it looks over the top because the big curly hair alone is larger than life, but when you add streaky highlights to it, it starts to look a little costume-like. That said, at least she's trying something different. It's not easy keeping fresh year after year. On the plus side, she was smart enough to keep her makeup simple and clean which allows her hair to have the spotlight. If she'd chosen a bold lip, for example, the internet would go crazy creating clown memes.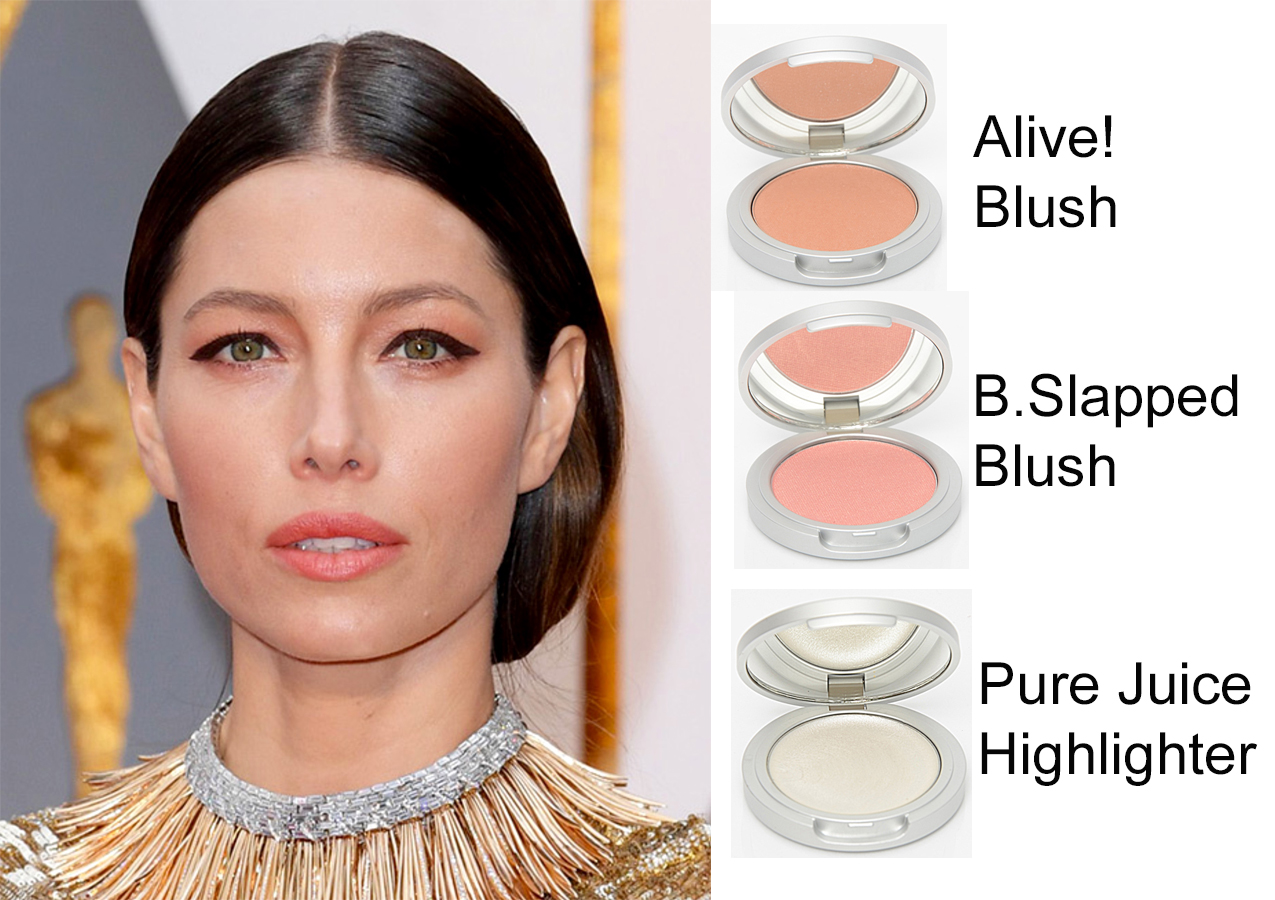 Jessica Biel: Jerssica also brought it to the red carpet. She did a star turn in a striking metallic mix gown and let the dress speak for itself by keeping the makeup soft and glowing. This is how to wear bold eyeliner. Everything else on her face is soft and light so that the bold liner is a statement. Perfection!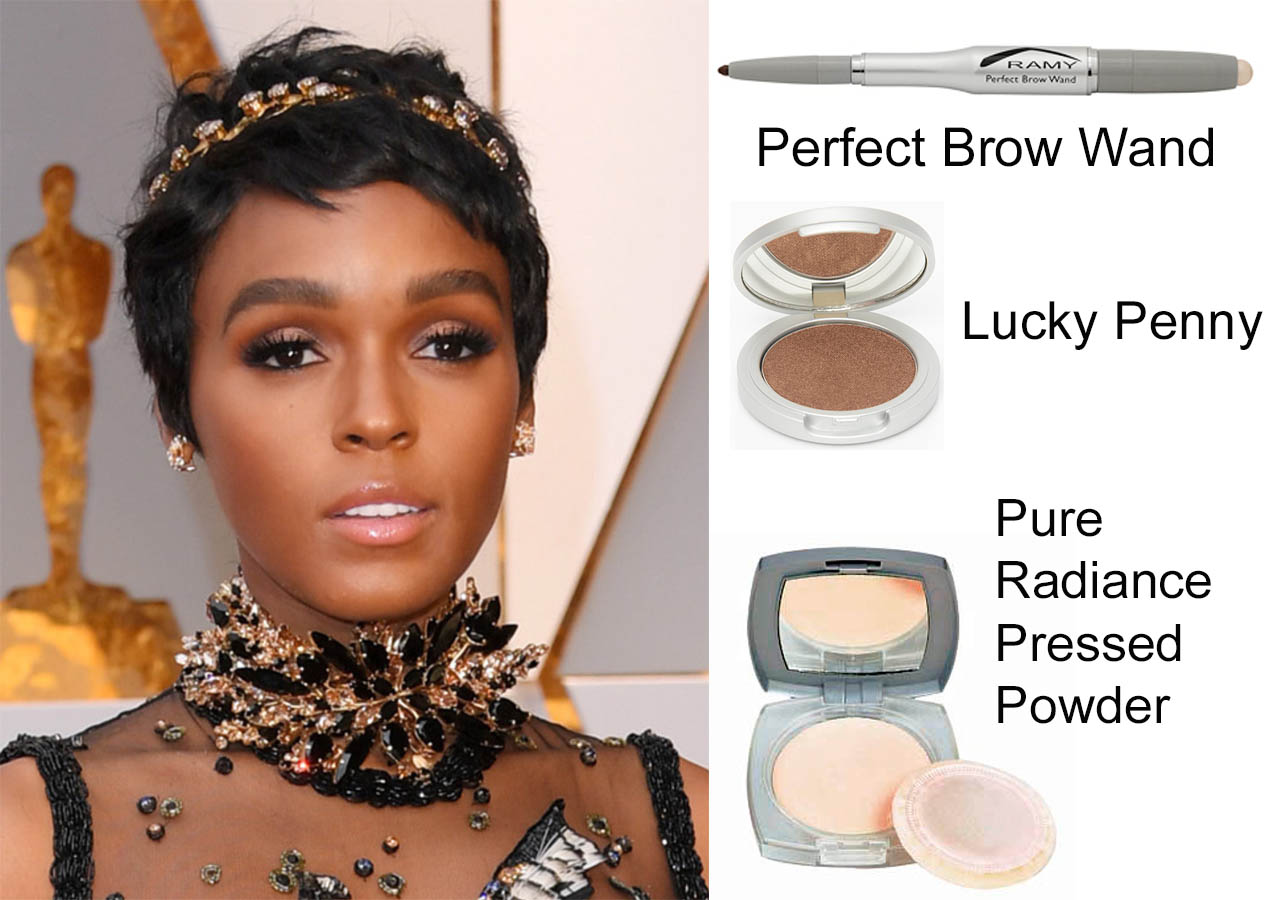 Janelle Monae: She got alot of attention for her fabulous gown. Some loved it, some hated it, but everyone agreed that her hair and makeup were spectacular. This is another great example of warm nudes done correctly. Her glowing complexion stands out because it's not competing with strong eye shadow, blush and lip color. This is as good as it gets.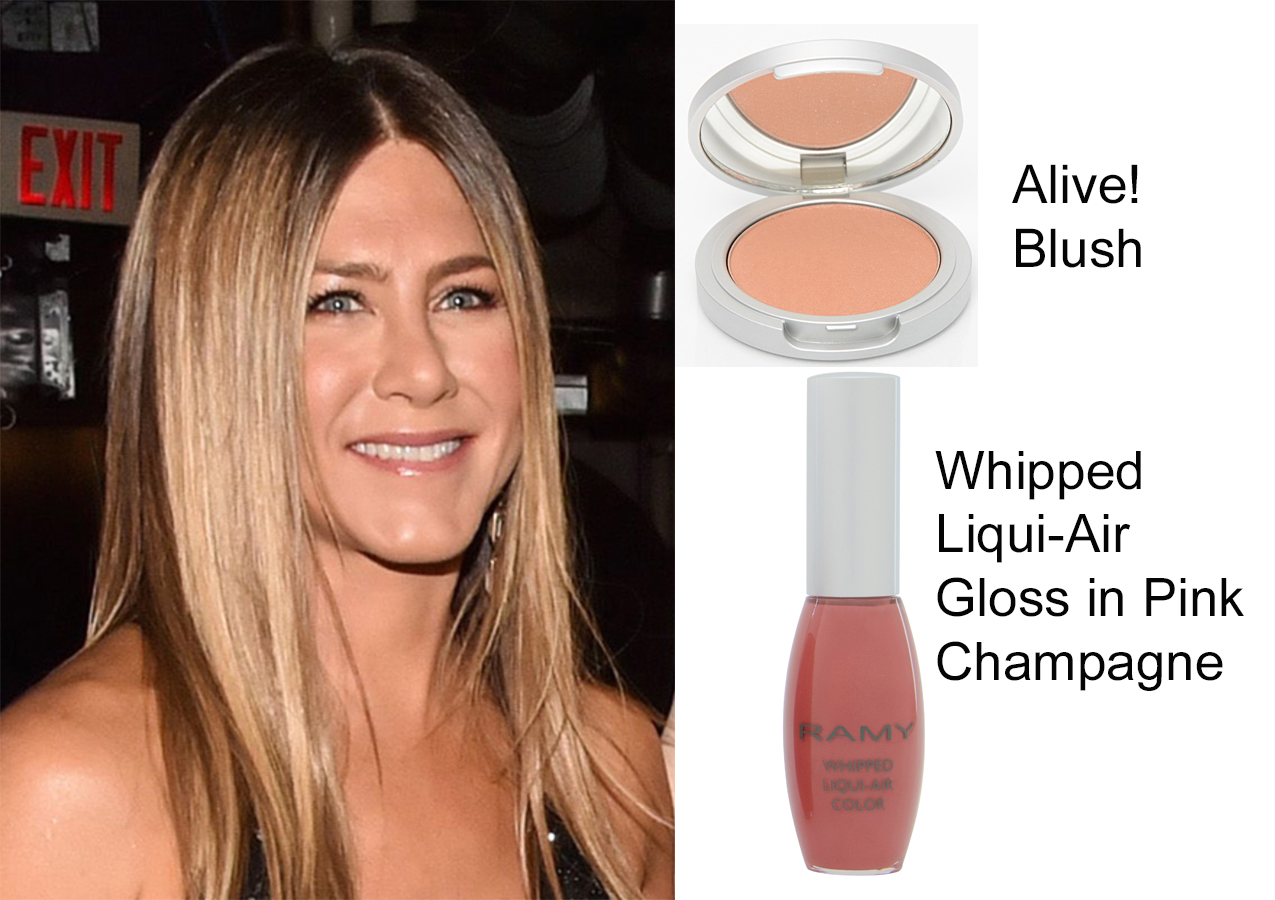 Jennifer Aniston: Nothing to see here. Keep moving! Ok, I'm kidding. This is Jennifer Aniston doing Jennifer Aniston. While I would enjoy seeing her mix it up a little with her hair and makeup, the girl knows what works for her and she sticks to it. If it's not broken, don't fix it, right? She looks naturally beautiful. She's a good example of Minimum Makeup, Maximum Impact!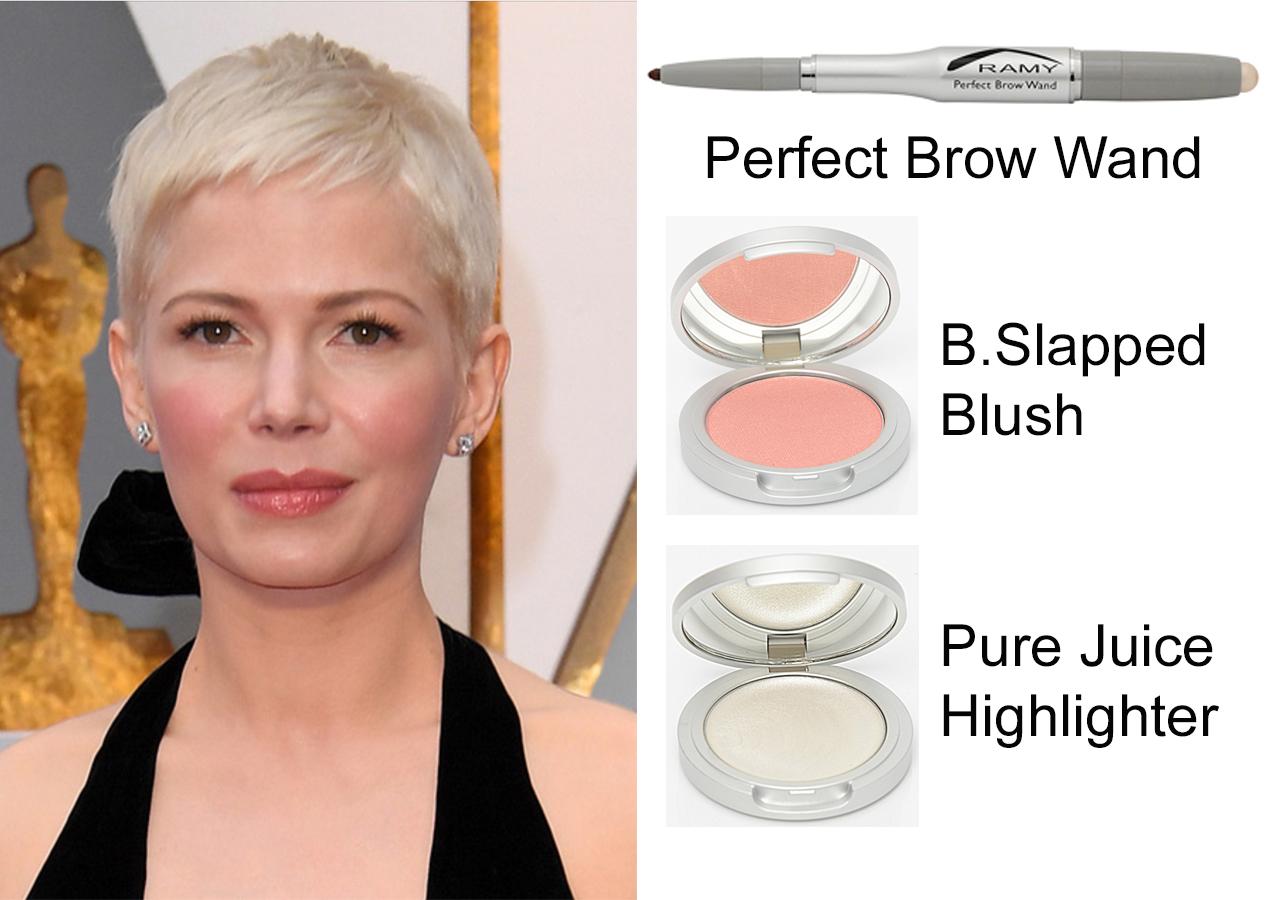 Michelle Williams: Full disclosure, I've done Michelle's brows. I prefer her with short hair and absolutely LOVE the pale blonde pixie she rocked at the Oscars. Her makeup was soft and pretty and classic, though I must admit I prefer her with the bold red lip she's done in the past because her lips are sensational.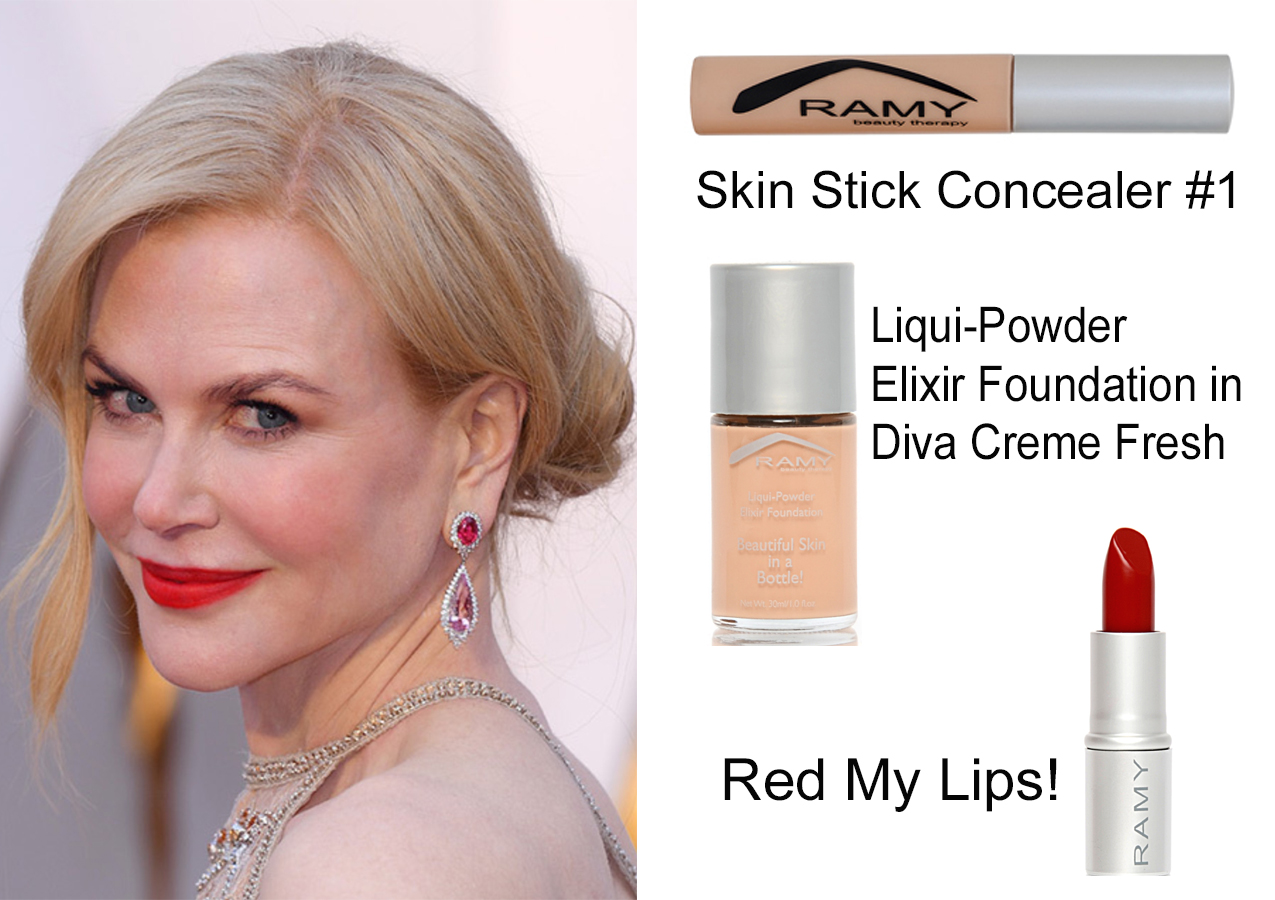 Nicole Kidman: Nicole always turns it out on the red carpet and this year was no exception. This is another great example of the classic makeup look that trended this year, with pared down features combined with a bold red lip. While she looks great, the one change I'd suggest it to add highlight high up on cheek bones or a more dewy finish to her foundation.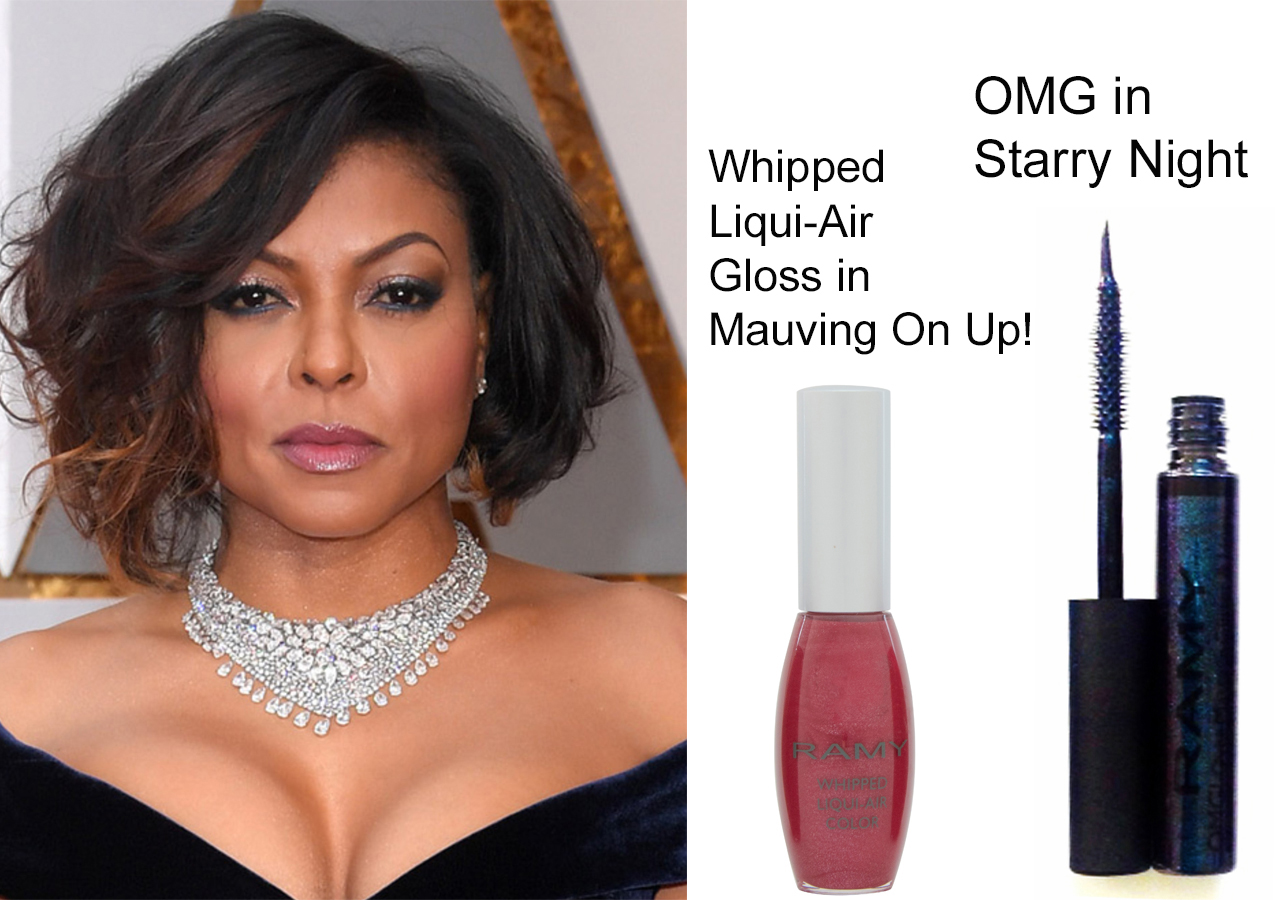 Taraji P. Hensen: This was a star turn. Everything about her was fantastic on Oscar night. Her hair, makeup and gown were without flaw. She clearly put in the effort to look her best and it shows.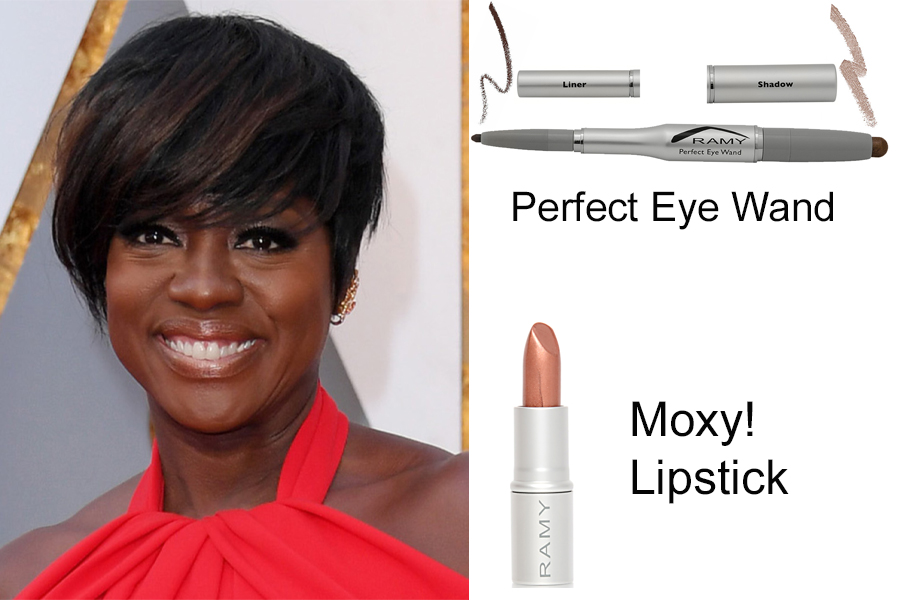 Viola Davis: Winner, Best Supporting Actress: Viola's look was fresh, thanks to the new short hair and classic makeup.Again, this is a great example of how neutrals with a hint of strategic shimmer allow your features to stand out and remain the focal point.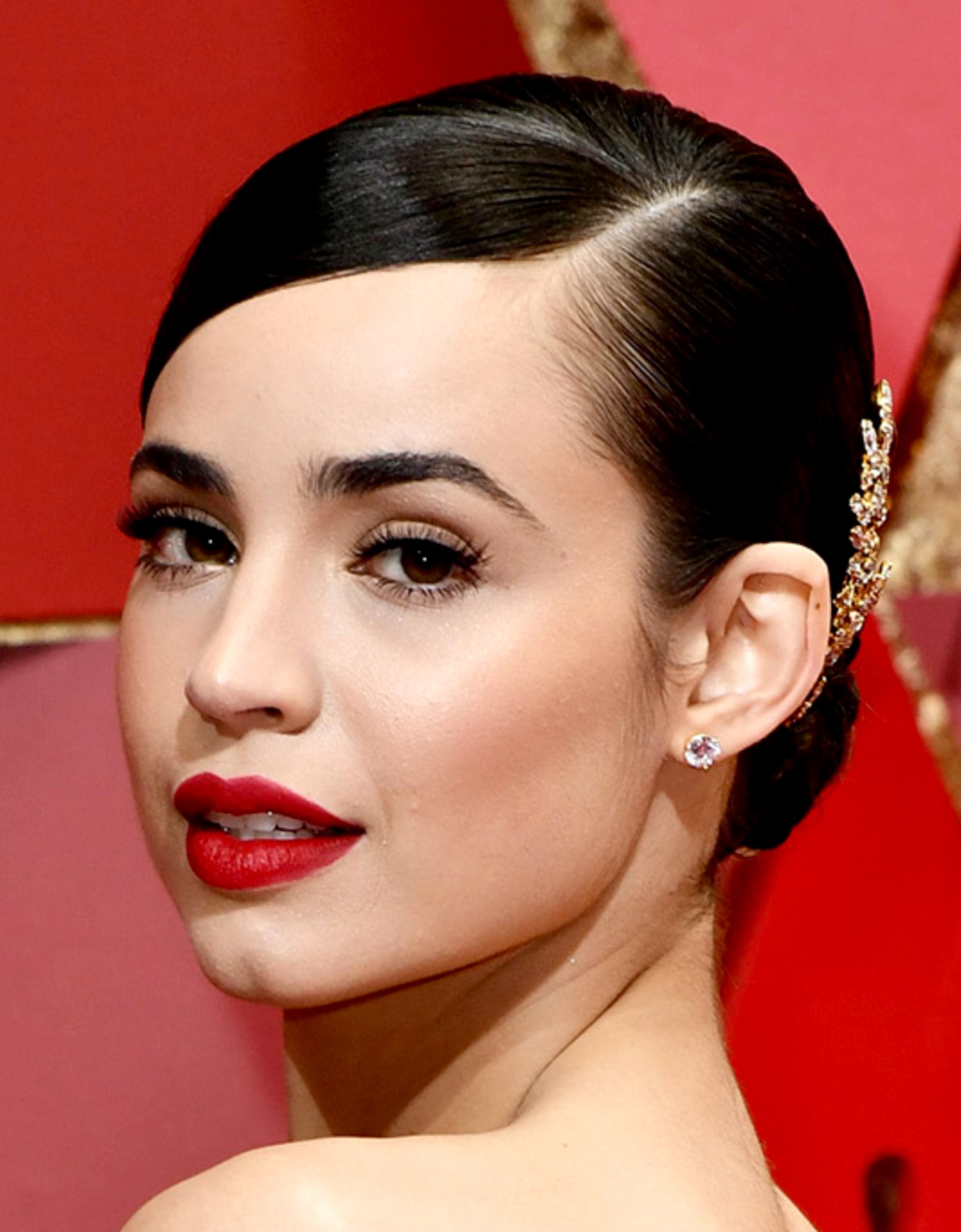 Honorable mention: Sophia Carson. This is another up and coming young star doing it right. This glamorous look will hold up to the test of time. She reminds me of young Audrey Hepburn. Well done!